Tile is vastly used the world over, whether in a bathroom, kitchen or even the floor of your entire home it's an interior design element that the world has grown accustomed to. They are even made with different materials. From ceramic, porcelain, glass, cement, marble, mosaic, granite, limestone, travertine, quarry, metal and resin tiles, there are many to choose from. You are able to bring in colour and patterns, as well as texture to these places with ease. However, what if you were to change up some of their practices or even look at different ways in which to highlight them. Here are some great ways to bring tile into interior design elements to spark conversation.
Add a note of exotica to your stairway with stair rises in contrasting or complimentary patterns.
Another option for the stairway itself would be to opt for textured but plain tiles for the stairway risers.
Frame your shower in a special way with a beautiful tile pattern or design in mind.
Alternatively, if you have yourself a powder room, then why not try something like this?
What about a beautiful mosaic tile sink to wow your guests?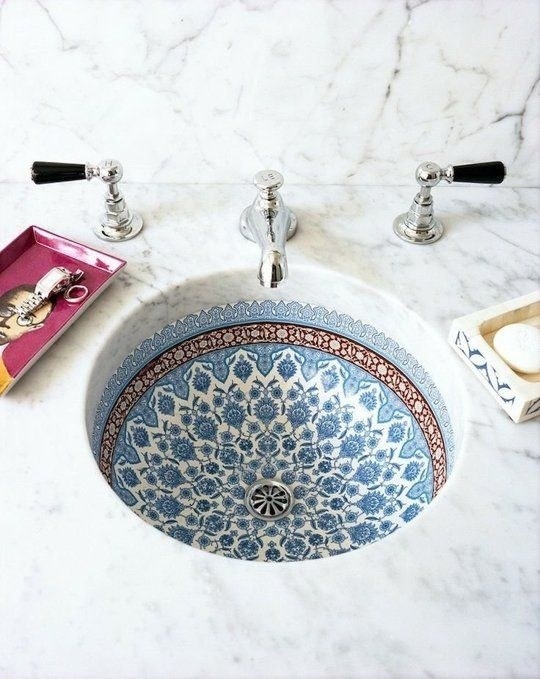 You can also work on your bathroom vanity, to make a statement!
Tiled counters are also great ways in drawing your eyes to a certain area. How about using these for your interior design
What about a mosaic tiles corridor floor to highlight this passage as a great entryway feature
Perhaps accenting your flower beds to make them function as a bench, with these beautiful tile designs would make for some great design accent.
Choose an interior design accent wall using tile such as this for your interior garden design.
What would you pick when opting to choose tile in playing a role in interior design for your home? Let us know, and get RM Perera to help bring the design together!