In our previous blog post, we brought to you the concept of Powder Rooms and how you can make it stand out when styling your home. The fact of the matter is, that if you want to invest in your home, there are some rooms that will add to the value by means of the fittings and furnishing you add on. So forth, the likes of bathroom would be one such way whilst the other would be kitchen assets. Having said so, in this blog post, we look at how black and white bathroom styles, as monochrome mania is one of the most favoured and classic means of colour choices and styles where you cannot go wrong.
The advantage of using monochrome or black and white bathroom styles is the fact that it will go with any aesthetic that provided you wanted to change the colour themes of the rest of the house. We have put together some great monochrome mania inspirations for black and white bathroom styles for your reference. Let us know what you like the best!
Simple yet Ornate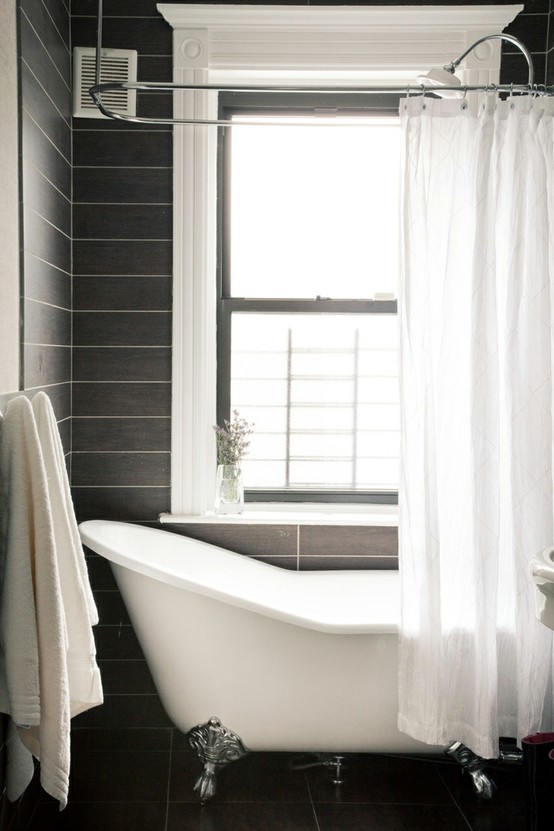 Whilst the walls and floor of this black and white bathroom are simplistic, the window trims and the claw foot bathroom tub adds a sense of finesse to the aesthetic.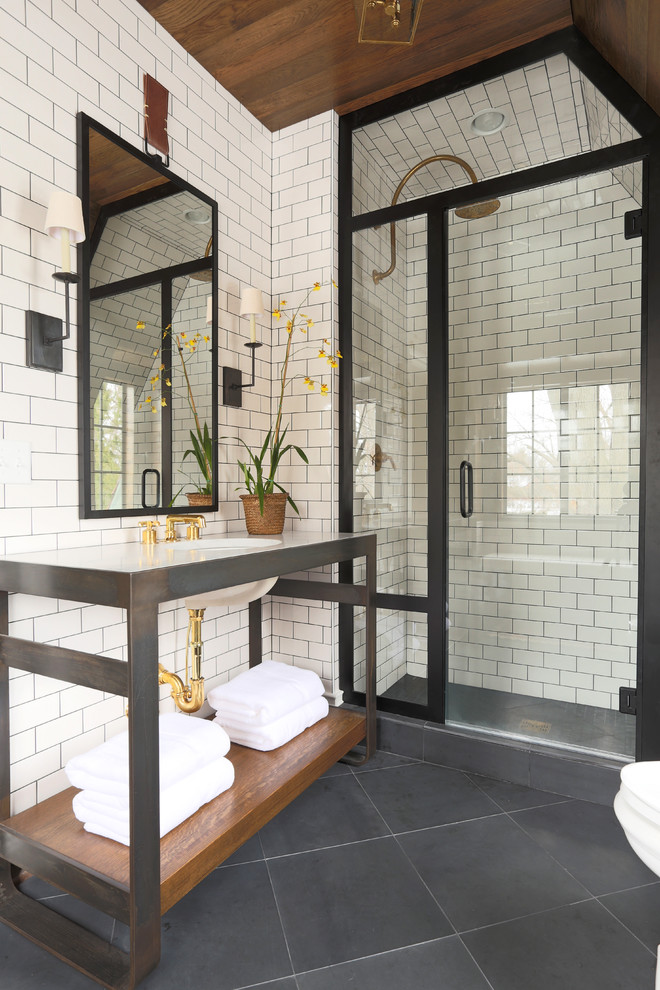 Another way of adding to the simplistic look would be with flashy trims, such as gold hued fittings.
White with a hint of Black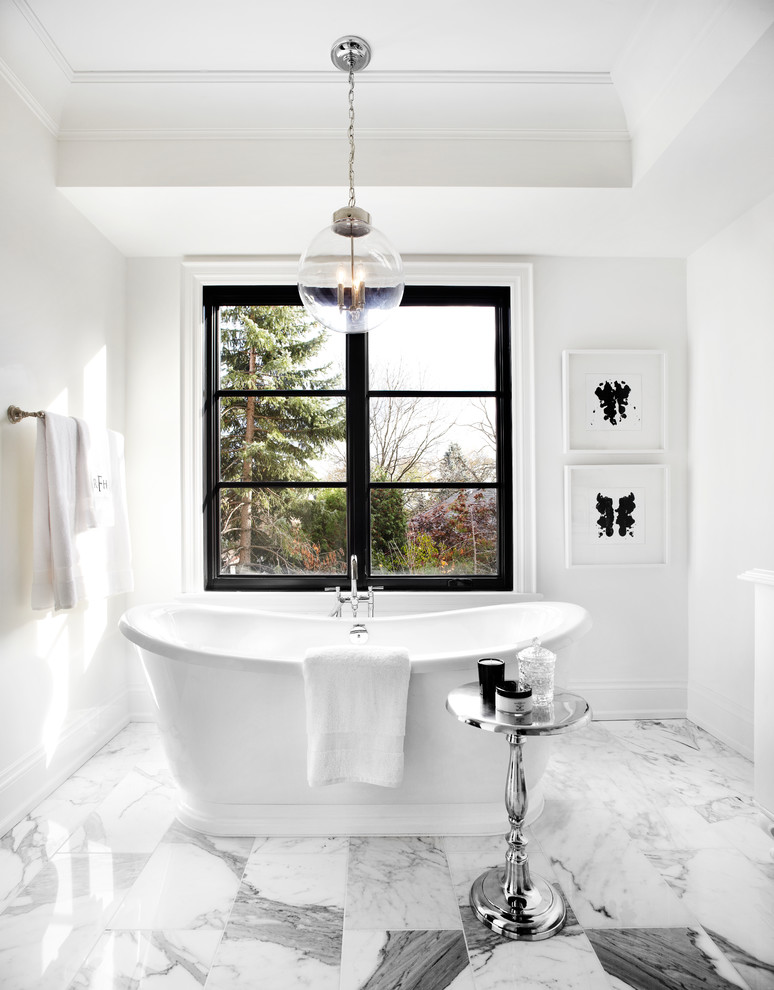 It's a well-known secret in the interior design scene in Sri Lanka (and the world over) that white can easily be used to make a room look bigger and brighter. And this black and white bathroom inspiration has done just that. With the white marble tiles that showcase hints of black veining, and the statement tub in the middle of the bathroom, it's a welcoming sight of luxury and relaxation.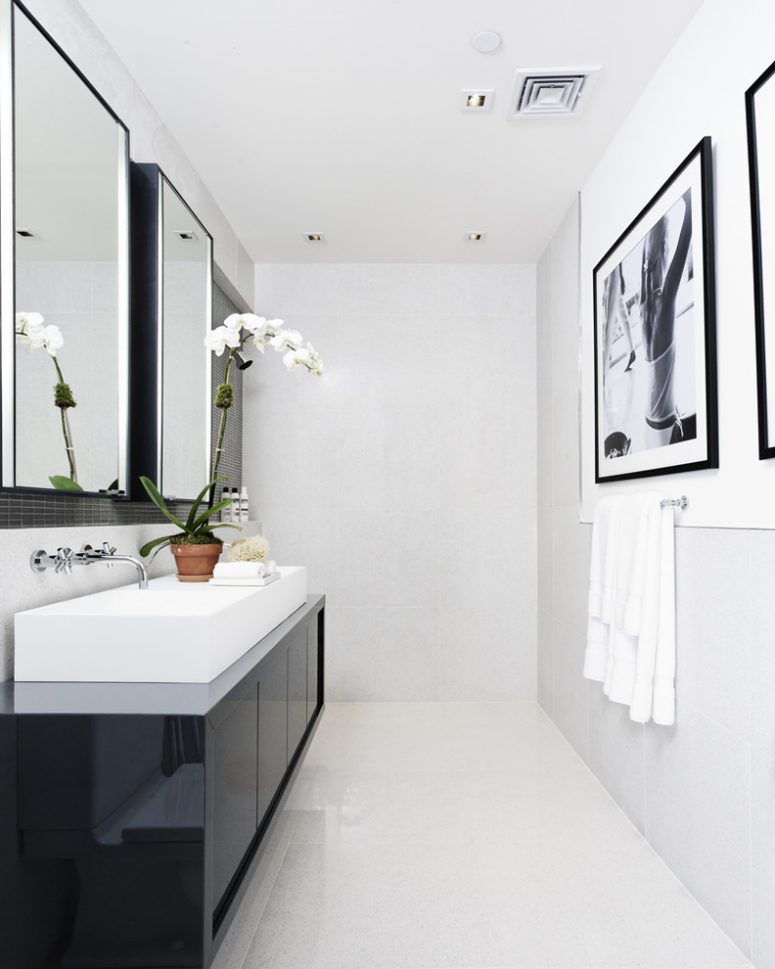 This black and white bathroom really speaks out in terms of its white finish and is crisp in its total aesthetic. The great thing about this inspiration is that some might consider it a great blank canvas to add your own accents and accessories to make it your own.
Statement Patterns
For the love of patterns, this beautiful black and white bathroom style inspiration is truly something for those who are bit adventurous. Whilst some may say that the pattern looks busy, it truly stands out. If you are not keen on the pattern repeating throughout the floor and walls, a welcome reproach would be to stick to just the floor tiles for the pattern and a simple subway tile for the walls.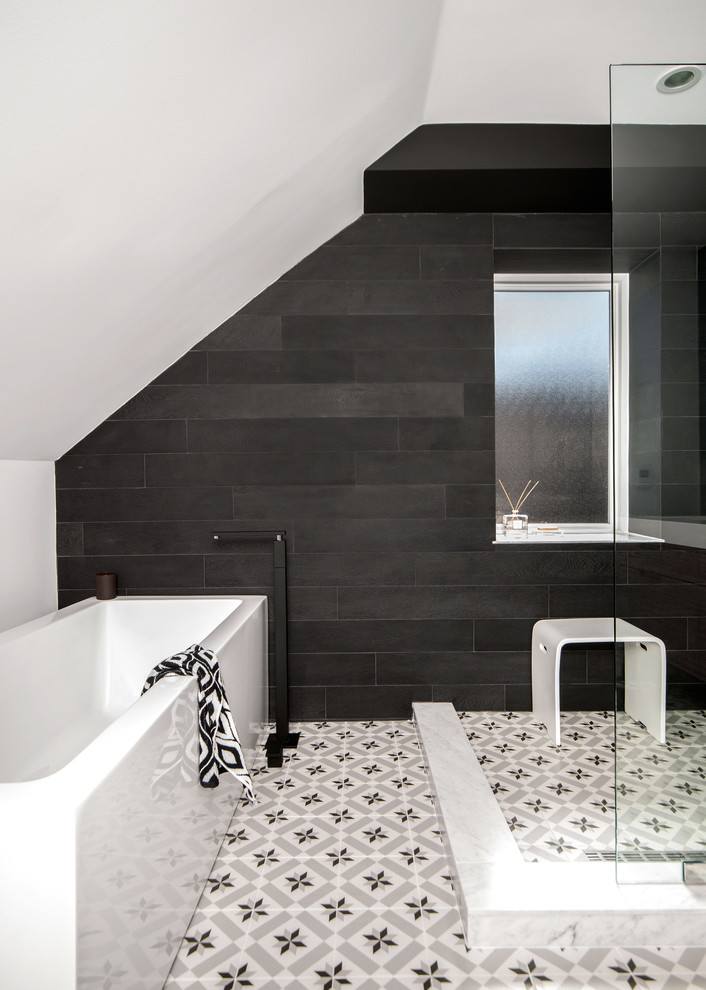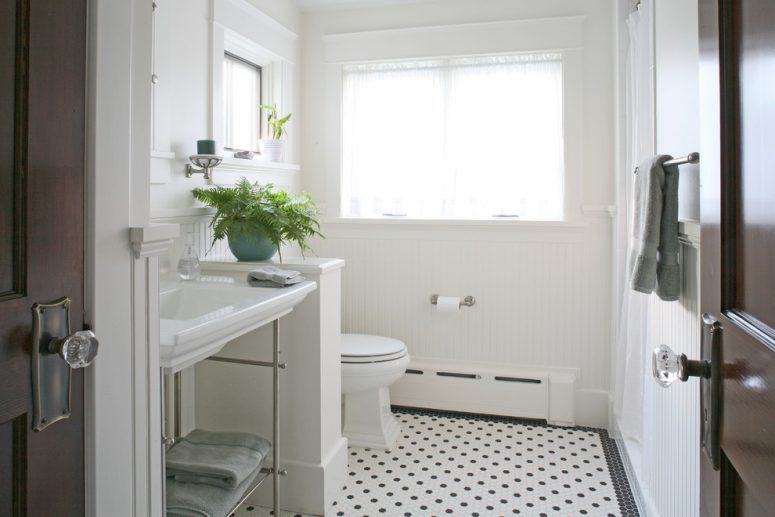 Art Deco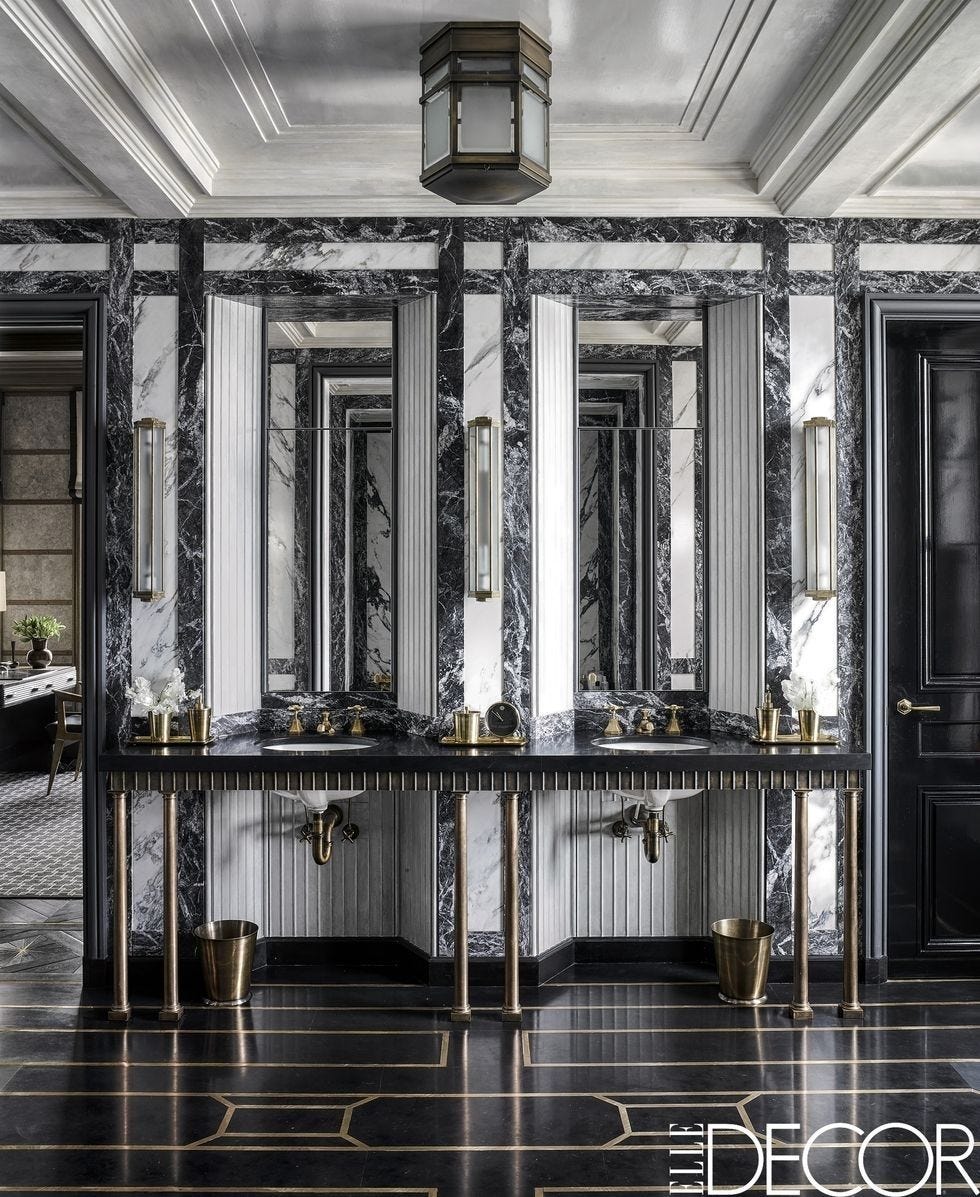 Add a sense of majesty to your love of monochromatic style as you fuse    black and white marble with gold accents. One of the more high-end black and white bathroom styles, and one that is definitely a grate choice for a master bathroom en-suite.
Image Credit: Douglas Friedman, DigsDigs, ELLE Decor