A Laundry Room in Sri Lanka is somewhat unheard of, Right? You might be surprised! Many homes section out a space for a laundry room. A dedicate space to hold the washing machine, a sink, a catch-all the laundry to be done, and a space for folding the cleaned and dried laundry, and even a drying rack for those monsoon seasons. If you are looking to add an area of your home for a tasteful and functional laundry room, we've got some great laundry room inspirations for you! Keep reading!
Small but Functional Laundry Room Designs
To create a small but functional laundry rooms, you need your core requirements. A space to keep your washing machine (or dryer if you have one), a sink to wash the delicate clothes, a space for storage of detergents and a little bit of leg room for all the loading and unloading. If you opt for front loading washing machines (and dryers), you have the option of converting the tops to counters for all your folding and sorting which will help keep you organised. Here are some great functional laundry room designs!
Adding in a rack for drying and some under cupboard lighting makes for a great design addition to your functional laundry room. The lighting will help you spot those stains for some spot cleaning!
If you don't want to dedicate a room or space entirely for your laundry room, then why not pair up a utility space or pantry nook to an area that can facilitate all the different uses.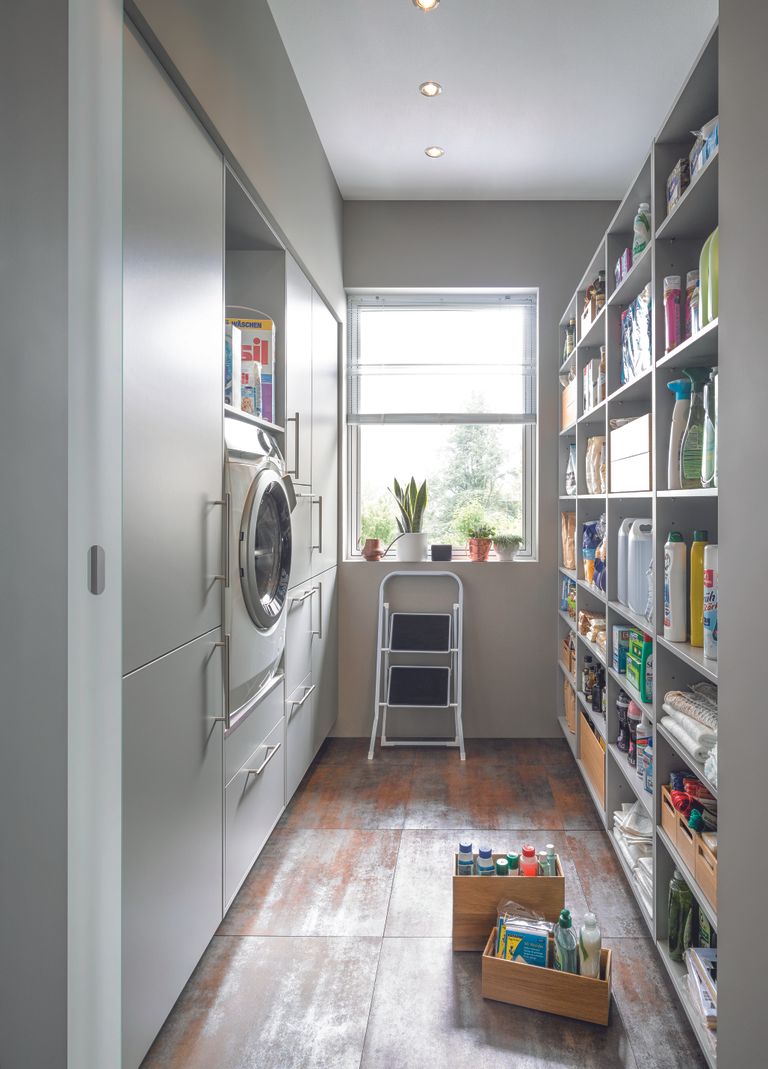 Practical Organisation for Functional Laundry Rooms
Taking good care of your clothes takes efforts and often organisation helps to differentiate the loads of washes so that your clothes stay looking fresh longer.
Opt for wicker/rattan/cane baskets for a beautiful finish to your laundry bins.
Set up a peg board and hang up your laundry and ironing essentials!
Shelving can help keep your ironed or folded laundry organised before being put away in their respective cupboards.
Drying Clothes in Functional Laundry Rooms
When the monsoons hit, drying clothes becomes a bit more difficult. Incorporating a rack can help! Check out these great options that can be easily incorporated into your functional laundry room design!
A great way to save space, this pulley rack system it very ingenious!
If you have an existing rack, use command hooks to hang in on your window frame for some sun drying!
Genius Racking Solutions for Functional Laundry Rooms
We at RM Perera (Pvt) Ltd can help you come up with a functional laundry room with such racking solutions! Get in touch!
This overhead racking solution is a great way to maximise the space you. We at RM Perera (Pvt) Ltd can make a custom wooden rack solution for you!
Keep an eye out for the RM Perera blog for more great blogs and inspirations for your home or office!